5/1/21: It is with regret but with understanding, that we have had to close the Centre from today following the latest Govt guidelines. We are confident that once the lockdown eases we will be in a position to reopen safely again. We will contact all customers regarding up and coming bookings, over the next day or so.   
News & Promotions
View our latest news and promotions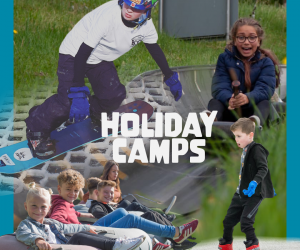 Holiday Camps are packed full of sports, activities and FUN! Learn to Ski or Board with our kids camp, with activities.
Opening Times
Please view our opening times below
Monday
Tuesday
Wednesday
Thursday
Friday
Saturday
Sunday

1

1 1 21




1 1 21

2

2 3 1 21

2 3 1 21

3

2 3 1 21

2 3 1 21

4

5

LOCKDOWN #3




LOCKDOWN #3

6

LOCKDOWN #3




LOCKDOWN #3

7

LOCKDOWN #3




LOCKDOWN #3

8

LOCKDOWN #3




LOCKDOWN #3

9

LOCKDOWN #3




LOCKDOWN #3

10

LOCKDOWN #3




LOCKDOWN #3

11

LOCKDOWN #3




LOCKDOWN #3

12

LOCKDOWN #3




LOCKDOWN #3

13

LOCKDOWN #3




LOCKDOWN #3

14

LOCKDOWN #3




LOCKDOWN #3

15

LOCKDOWN #3




LOCKDOWN #3

16

LOCKDOWN #3




LOCKDOWN #3

17

LOCKDOWN #3




LOCKDOWN #3

18

LOCKDOWN #3




LOCKDOWN #3

19

LOCKDOWN #3




LOCKDOWN #3

20

LOCKDOWN #3




LOCKDOWN #3

21

LOCKDOWN #3




LOCKDOWN #3

22

LOCKDOWN #3




LOCKDOWN #3

23

LOCKDOWN #3




LOCKDOWN #3

24

LOCKDOWN #3




LOCKDOWN #3

25

LOCKDOWN #3




LOCKDOWN #3

26

LOCKDOWN #3




LOCKDOWN #3

27

LOCKDOWN #3




LOCKDOWN #3

28

LOCKDOWN #3




LOCKDOWN #3

29

LOCKDOWN #3




LOCKDOWN #3

30

LOCKDOWN #3




LOCKDOWN #3

31

LOCKDOWN #3




LOCKDOWN #3
Categories
Closed
Open 10am - 9pm
Open 4pm - 9pm
Open 10am - 6pm